When Sara Rae's first husband passed away unexpectedly in a car accident in 2014, the mother of two young children was forced to reflect on her life path.
"What you learn going through a traumatic situation is you really reflect on the importance of life and what you want to leave as a legacy," said Rae. "And being a sole parent for a while, I saw the need in that interaction with your kids in a true and holistic way."
She gave herself five years to figure out what she wanted her life to look like moving forward.
Just up the road in Calgary, Gavin Rae, also a parent to two kids, was working hard to balance being a dad and managing his design work that had him envisioning cabinetry and kitchens for homebuilders and property developers.
Fast-forward to 2022.
"We've been together for six years," said Gavin as he sat beside his wife from a table inside one of their two Okotoks businesses on a warm July day.
In the midst of grieving, Sara – once a professional organizer who loved to work with seniors – crossed paths with Gavin, and the rest is history.
Well, not exactly.
The Raes are not only an adventurous, outdoorsy, blended family of six, but also the sole proprietors of two businesses that just happen to be next door to each other.
The Park came first, Sara explained.
She wanted to create a place where parents could bring their children to enjoy wholesome, authentic play and where parents could come to feel seen and supported by others.
The latter came from a realization of Sara's that many parents were often flying solo, given the large oil and gas industry in Alberta that has some employees working far up north for extended periods of time.
Sara knew what it was like to be a sole parent.
With Gavin's help and expertise in process and design, The Park became so much more than a play centre. The pair took inspiration from outdoor spaces, science centres and their favourite cafes to create what Sara calls a "safe haven for families."
The young mom's desire to leave a mark for her kids had come full circle. On the fifth anniversary of her husband's passing, she and her partner opened the doors to The Park.
"I met Gavin not only because he's my soulmate, and he was put in my life and my path for a reason but also, I think, to create the life — between our families and the businesses that we have," she said.
"So, I wouldn't have ever been able to do anything I have done without my best friend, partner and husband."
The Park, whose primary audience is young children and their parents, also offers rentals for events like birthday parties, creative preschool programs and summer camps.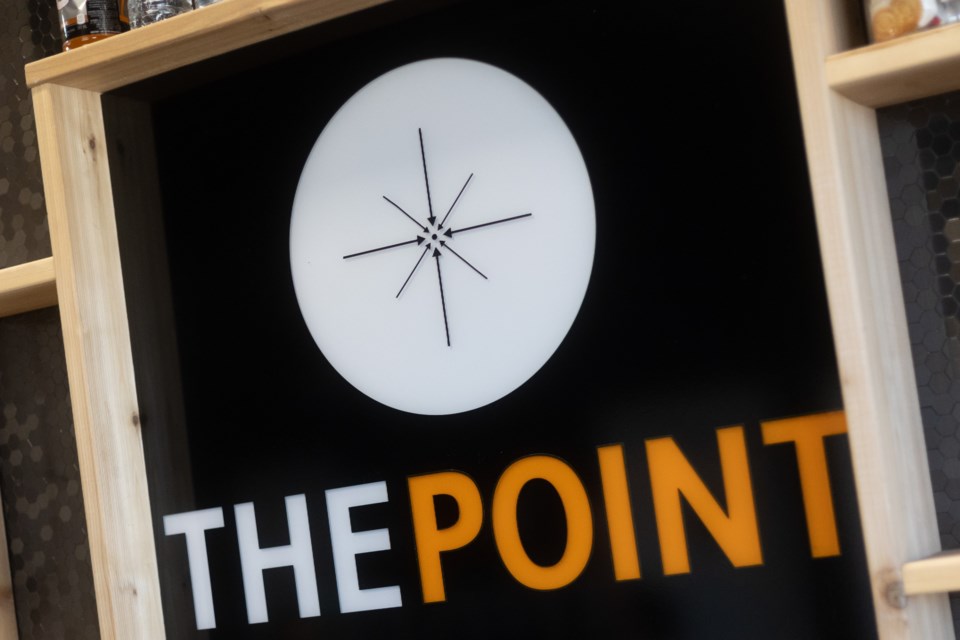 Next came The Point.
The second venture wasn't nearly as planned as the first, the couple explained.
During the COVID-19 pandemic, the karate studio next door made the difficult decision to close.
Then, the landlord and previous business owner made a proposition.
"I was adamant that we weren't going to do anything more because we already had one business that we're trying to make a go of, but dealing with a force like Sara, that was not something that was really going to work as a no," said Gavin.
When the opportunity to open a second space presented itself, the pair thought about the impact The Park had made on babies, toddlers, elementary-aged children and their parents in the short time it had been open.
This was a chance to expand the impact to older kids, teens and even adults.
The Raes began talking to family counselors, psychiatrists, teachers and parents about how youth were dealing with the ongoing effects of the pandemic.
"Everyone we spoke to, they were having trouble with their kids or friends of friends and hearing these horror stories of kids just not feeling like they either have a purpose, a space, an outlet — anything like that at all," recalled Gavin.
"I think that pushed us to creating this place."
Another part of the motivation were the stories coming out of experiences trying to access youth mental health support through Alberta Health Services, Sara added.
"We did hear some pretty sad situations from the health care system from parents and things like that," she said. "And it wasn't a matter of if I want to do this. It was a matter of I have to do this. How are we going to make it happen?"
The Point is The Park's older sister, a space for tweens and teens to come together and have fun, build relationships, learn and grow.
There are three basic components of The Point – The Hangout Hub, The Homework Hub and The Healing Hub.
The name of each facet lends itself to the purpose.
The Hangout Hub is for socializing with others through drop-in activities like pool, air hockey, putting greens, basketball, table games, cards and more. The central spot of the building also plays host to the Candy Bar Café which offers floats, Italian sodas, coffee and tea, teen-approved meals, snacks and treats.
This area can also be rented by families, sports teams or for private events. The aim is to get teens and other guests off their devices in order to build connections with others.
In the future, Gavin said there are plans to use this hub for live music, movie, game and comedy nights.
During the school year, The Homework Hub offers a tutoring program two days a week with a veteran junior and senior high school teacher. This can be used to study for a test, prepare a project or get extra help on a specific subject.
Sara said the hub will offer events like resume and cover letter workshops for both teenagers and adults.
Rounding out the trio is The Healing Hub, home to the 'Zen Den,' a separate room which will host trust and meditation circles, yoga, group and grief therapy beginning in the fall.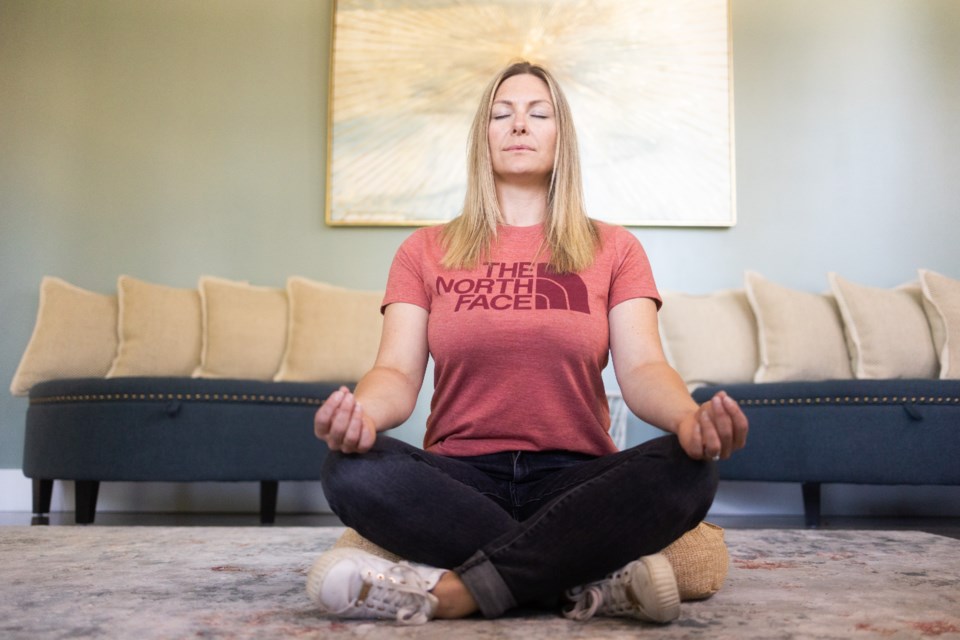 Also part of this branch is the 'Healing Room' which can be rented by a suite of professionals for use in acupuncture, massage, reiki and more.
Sara and Gavin said they are constantly evolving and adapting to what works and what the community wants to see. That's the beauty and flexibility of a concept business.
"We have this hugely multifunctional space that we want to offer the community and we want to do it in the way that they need it," said Gavin.
The couple's big dreams haven't been without challenges, but that doesn't stop them.
"I have such a positive growth mindset that I feel like I can overcome and achieve anything that you really set your mind to," said Sara.
"I live by if you do the right thing, the right thing will happen."
Down the road, a big dream for the couple would be to franchise and replicate the successes of The Park and The Point in other towns and cities.
For now, they're just working day in and day out to ensure what they are providing is valuable to the community and are more than open to hearing feedback.
All the Raes want to do is make a difference.
"The Point is a place of recreation. It's a place of fun, it's a place of connection. But it's to point the community and our youth and people in the right direction that they see fit," said Sara.
The Point is located at 1-107 Stockton Point in Okotoks, right beside The Park at 2-107 Stockton Point.
For more information about The Point and The Park, visit thepointonline.ca and theparkonline.ca.