John Burt has only lived in Okotoks for two months, but is already generating good press for the community.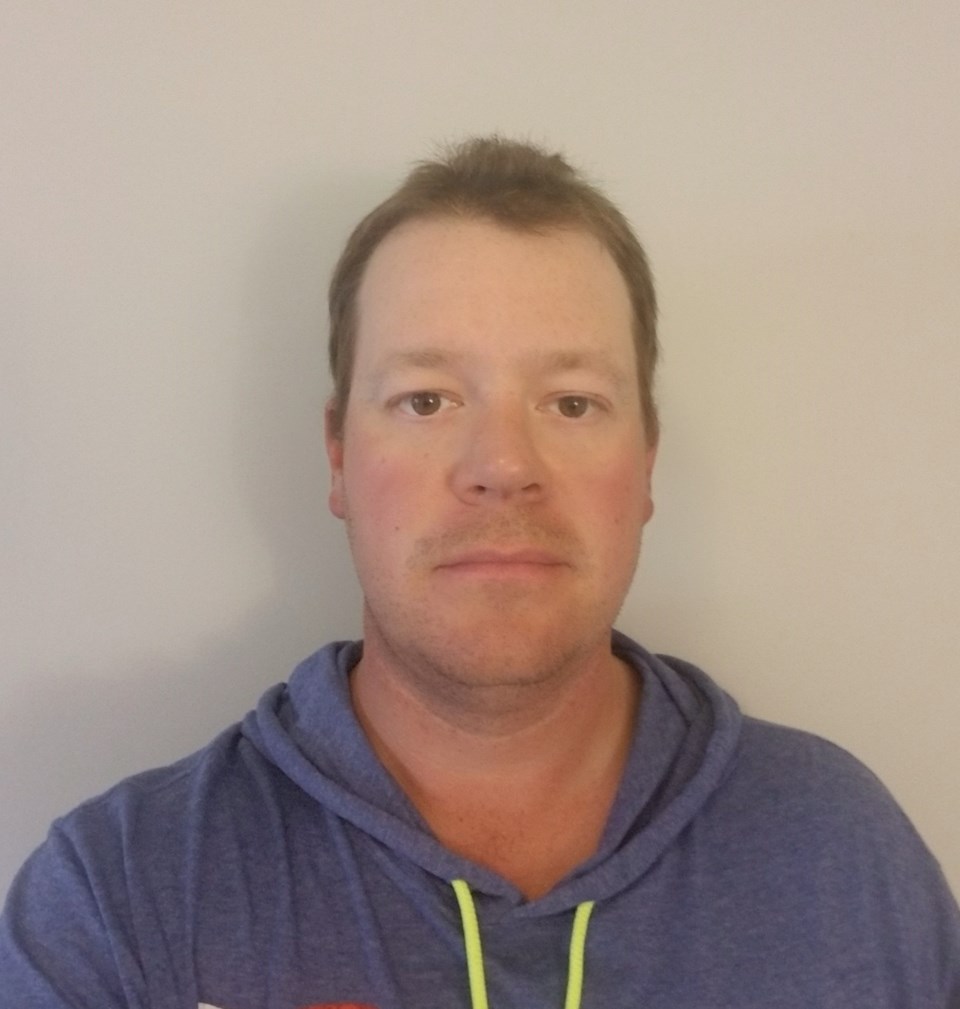 A recent graduate of the Lethbridge College civil engineering technologies program, Burt is part of a team which researched the best possible roof truss to top plate connection method — work which has garnered two former students a finalist spot for the Association of Science and Engineering Technology Professionals of Alberta's (ASET) Capstone Project of the Year.
He said it was an honour to be recognized for the work.
There are various roof connection methods available to the construction industry, each with their own claims of superior strength. So, Burt and his partner decided to compare three to determine which was the best.
They tested traditional nailing with 3-8D nails, hurricane ties (H1.81z Simpson Strong Ties) and structural threaded screws (FrameFast six-inch structural threaded screws). Each sample was individually loaded into and tested by Lethbridge College's Universal Testing Machine.
The FrameFast six-inch structural threaded screw provided the strongest connection when compared to the others, showing 54 per cent more strength than a traditionally nailed connection and nearly nine per cent more than a hurricane tie connection.
Now employed in the oil and gas industry, Burt said the technology itself isn't unique, but its prevalence in the area is. Southern Alberta is no stranger to windy conditions and the introduction of consistently strong roof trusses would be helpful during heavy windstorms in the province.
"This is good news for the construction industry. By increasing the strength of the roof truss to top plate connection, the cost of construction will be reduced because less material, labour and time are needed to make the connections," Burt said via press release. "The structural threaded screw connection is also safer to install.
"Installation of structural threaded screws can be completed from floor level without the need to use ladders to work at heights or enter the rafters of the structure."
ASET CEO Barry Cavanaugh said the pair's work reflects a commitment to public safety.
"Ultimately, this former team's findings could have the potential to influence standard future approaches to roof truss to top plate connections," he said.
Burt and his partner are one of eight finalists for the ASET award, which was established in 2017 following member interest in stories about capstone projects undertaken by engineering technology students from NAIT, SAIT, Red Deer Polytechnic and Lethbridge College.
The 2022 winning project is expected to be announced later this year.
ASET is the professional self-regulatory organization for engineering technologists and technicians in Alberta and currently represents approximately 17,000 members.