That's why more and more pet lovers – young adults with cats and dogs, married couples with pets, and anyone who cares deeply about their animals – are turning to Global Pet Foods for all their pet nutrition needs.
Global Pet Foods is more than just a pet supply store. It's a place where pet owners can find not only top-quality pet food but also a wealth of knowledge and resources to help them make informed decisions about their pets' health and well-being.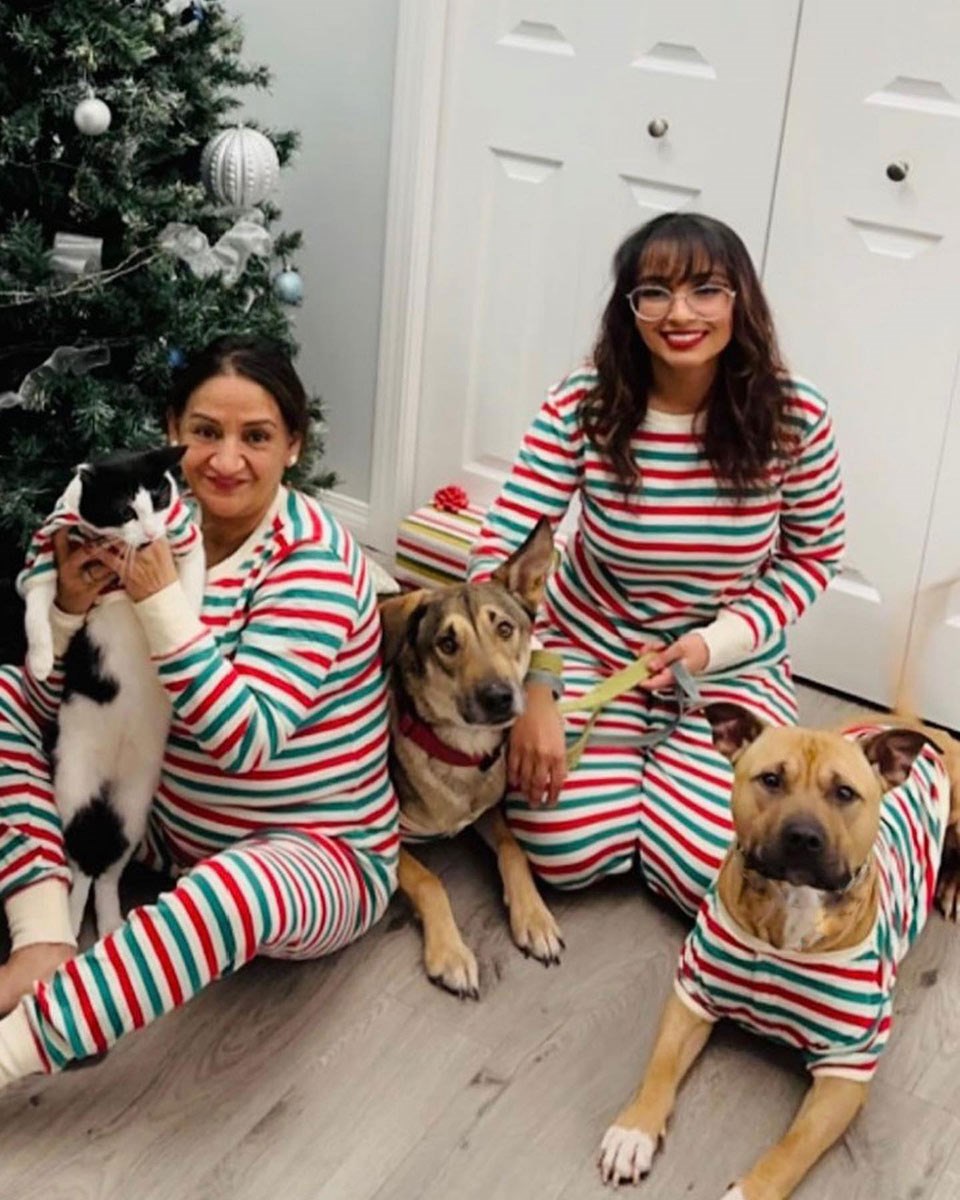 At the heart of Global Pet Foods in Okotoks is a dynamic mother-daughter duo.
"Everything we do is based on the belief that caring for pets must include proper nutrition, care, play, and love," they say. Their passion for pets is evident in every aspect of the business. From the carefully curated selection of dog and cat foods, treats, and toys, to the warm and welcoming atmosphere, everything at Global Pet Foods in Okotoks is designed with pets and their owners in mind.
Global Pet Foods carries a wide range of high-quality pet food brands. These brands are chosen not only for their superior nutritional content but also for their commitment to ethical and sustainable practices. Whether you're looking for dry or wet food, raw products, or even special dietary formulas, you'll find it here.
Just some of the many pet food brands carried for dogs and cats include:
Fromm
Since 1904 and family owned, Fromm has been delivering high-quality pet food based on natural nutrition. With a range of dog formulas available, they cater to pets with various dietary needs and preferences. What sets them apart is their commitment to ingredients you can trust. They believe in using real meats, wholesome grains, and healthy supplements to support your pet's overall health and wellness.
Natures Harvest
Natures Harvest offers a selection of treats and foods that are perfect for rewarding your pets or supplementing their regular meals. They believe in keeping their products simple and natural, with no artificial colours, flavours, or preservatives. From sweet potato chews to freeze-dried treats in a variety of proteins, every product is crafted with care to ensure your pets get the nutrients they need without any unnecessary additives. Natures Harvest is also a proudly Canadian company, contributing to the local economy and providing pet owners with locally made, high-quality treats.
Orijen
Orijen takes a unique approach to pet nutrition with their Biologically Appropriate™ philosophy. This means their products are designed to mirror the diet your pets would naturally eat in the wild, including a variety of fresh and raw animal ingredients. Orijen offers a range of dog and cat foods, each packed with richly nourishing protein sources like free-run chicken and turkey, wild-caught fish, and cage-free eggs.
One of the unique aspects of Global Pet Foods is their support for Canadian brands and local creators. They stock locally made items like collars, leashes, and treats, contributing to the local economy while providing pet owners with unique and handcrafted products.
Global Pet Foods values its customers and rewards their loyalty through the Pets Rewards Card program. For most of their food items, cat cans, and frozen bones, they offer a generous "buy 12, get one free" deal. This program not only helps pet owners save money but also encourages them to continue providing their pets with the best nutrition.
At Global Pet Foods, they believe in education and support for pet parents. They're always ready to chat about different budget options and can even special order items if needed. They invite questions and strive to provide as much knowledge as possible about pet nutrition.
In a world where pets are undeniably part of the family, Global Pet Foods stands out as a trusted resource for pet owners. So why not pay them a visit? You'll find the Okotoks location is ready to welcome you and your pets with open arms.
Visit Global Pet Foods in Okotoks today and discover how they can help you provide your pets with the best possible care. The company is also active on Facebook and Instagram.