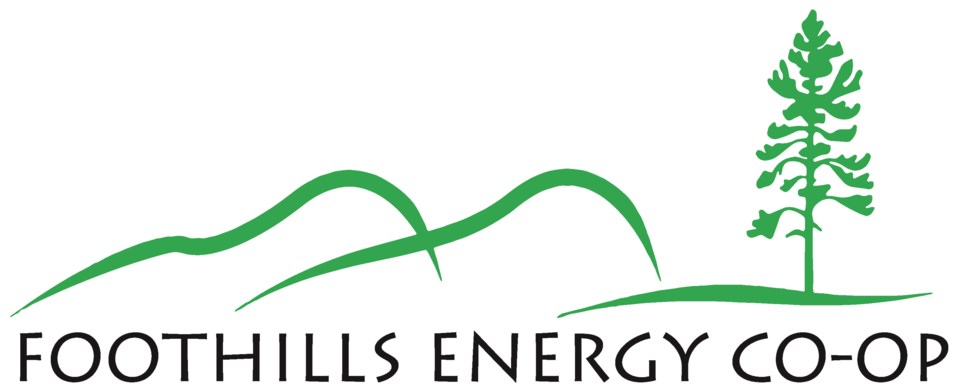 Foothills Energy Co-op is more than just another energy marketer; it's a community builder. The Co-op operates with the primary goal of giving back to the community, with selling energy as a means to that end.
The Co-op's humble beginnings can be traced back to six founding members who saw the potential for a different kind of energy company—one that prioritized people over profits. Today, Foothills Energy Co-op boasts over 2000 members, a testament to its commitment to community and excellent customer service.
At the heart of Foothills Energy Co-op is its volunteer board of directors who embody the Co-op's dedication to the community. They have overseen the return of tens of thousands of dollars to the community through various projects, demonstrating their unwavering commitment to reinvesting in the communities we serve.
As the Co-op has grown, the board of directors has taken a wider view to "giving back" that is beyond energy conservation, energy reduction, and alternative energy projects, such as the partial funding of the solar arrays at the High River United Church. Supporting the Sheep River Health Trust is an example of this wider view. Equally noteworthy is the vertical gardening initiative at Oilfields High School, which plays a crucial role in promoting sustainable practices among the youth; the start-up funding for Connections Nature Play; and the creation of an Outdoor Learning Centre at E'cole Secondaire Highwood High School.
During the recent pandemic, Foothills Energy Co-op provided reduced electrical rates for local Diamond Valley business members, further demonstrating its commitment to supporting the local economy in times of crisis.
Ken Wardley, a director of the Co-op, explains their mission, "We are looking for opportunities to build community. It's not just about memberships. It's about our members, their neighbours, their mother-in-law, their kids… It's a bigger vision."
In Alberta, where the cost of living continues to rise, Foothills Energy Co-op stands as a clear alternative to the big box retailers. The Co-op strives to provide excellent service with local, Calgary based, customer service agents who work closely with clients to develop and discuss cost competitive energy plans that best suit their needs.
However, this rapid growth has led to increased wait times for customer service. Wardley acknowledges these growing pains but assures that they are actively addressing the issue.
"We're growing so fast that customer service wait times have increased. We're getting more agents and training them. Sorry for the wait! We continue to add and train local customer service agents who live in the Calgary area. We know hiring local is another way to bring value to our members and our communities."
Are you ready to be part of the change? Are you looking to partner with a Community Retailer that is about people and not about profits? If so, contact Foothills Energy Co-op to talk about our various plans including electricity, natural gas, green energy and even internet. Ask about our Solar Club™ for micro-generators. By bundling these services, new customers can maximize savings on all their energy needs.
Foothills Energy Co-op is more than an energy marketer—it's a choice for those who want local, customer service from an organization focused on building communities and making the world a better, happier, more sustainable place for all of us. To learn more about how Foothills Energy Co-op can serve you and your community, contact them today.