Today it's owned and operated by Chris Goss, who ensures the hotel retains all of its historic charm, right down to the swinging doors in the saloon. Back in the day, Twin Cities Hotel in Longview was part of an oil boom town called Little New York. Now, along with a stone memorial in Little Chicago and a handful of buildings, the working hotel stands as a reminder of the area's history and the people that helped shaped the province.
Upstairs in the hotel are eight of the original rooms. Each room has a bed and a sink. Bathrooms are shared. Downstairs you'll find the saloon and just like in its heyday, it's brimming with good food, great entertainment and services as a gathering place in the community.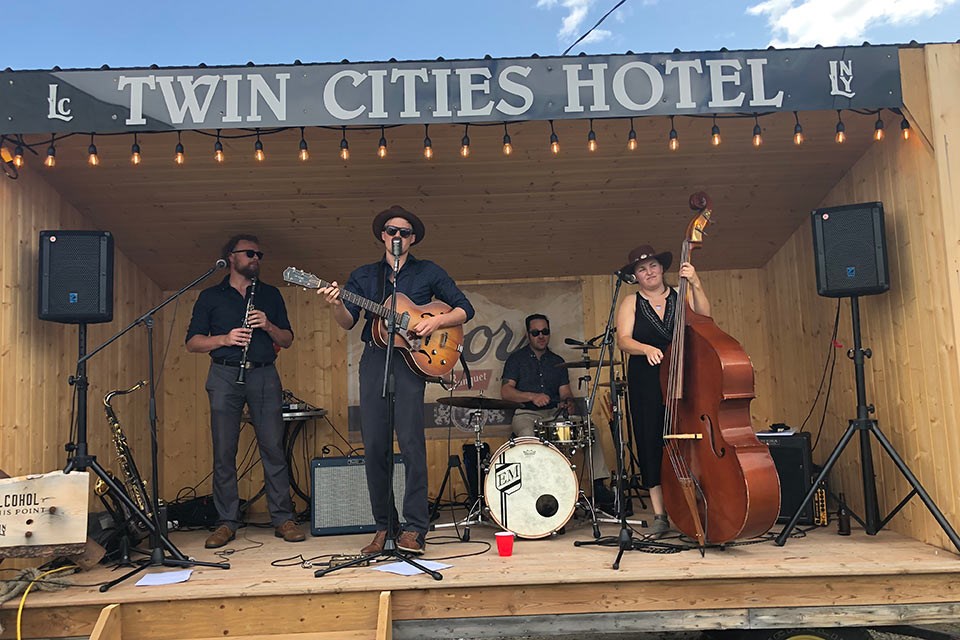 Goss explains, "We host a concert series that starts in November and goes to the end of April. Additionally, guests can book the hotel for private events such as murder mystery parties, birthday celebrations or karaoke nights. If you want to host a murder mystery party, we provide the host and you can pre-order a meal to be prepared by our in-house chefs. Guests can bring in their own bands for events if they wish; we provide the stage and the equipment. Our venue is suitable for a minimum of 20 people and a maximum of 50."
There are some changes coming. Goss is happy to announce, "Starting later this year Twin Cities Hotel will be hosting our own dinner theatre experiences. We will be hiring actors and developing menus for each event."
While the events change, the atmosphere will always remain the same.
"The bar is 85 years old," says Goss, "and we still have swinging doors on the saloon. Not a lot of the old bars have that. We have no TVs in our bar. When people are here, they interact with each other without distraction."
The music series will continue next year as well. The concerts sell out fast, so stay tuned to Twin Cities' event page for details.
You don't have to host or attend an event to enjoy Twin Cities Hotel. Simply drop by for dinner. The menu has locals and tourists coming in to enjoy nachos, ribs, burgers and more. Authentic Mexican chefs create homestyle meals with beef and bison from local ranches. You'll also find signature cocktails created with Twin Cities own branded moonshine – which is created from sugar beets grown in Taber, Alberta.
"We are really about farm-to-table in our restaurant, and in our other venue, The Sugar Shack," says Goss.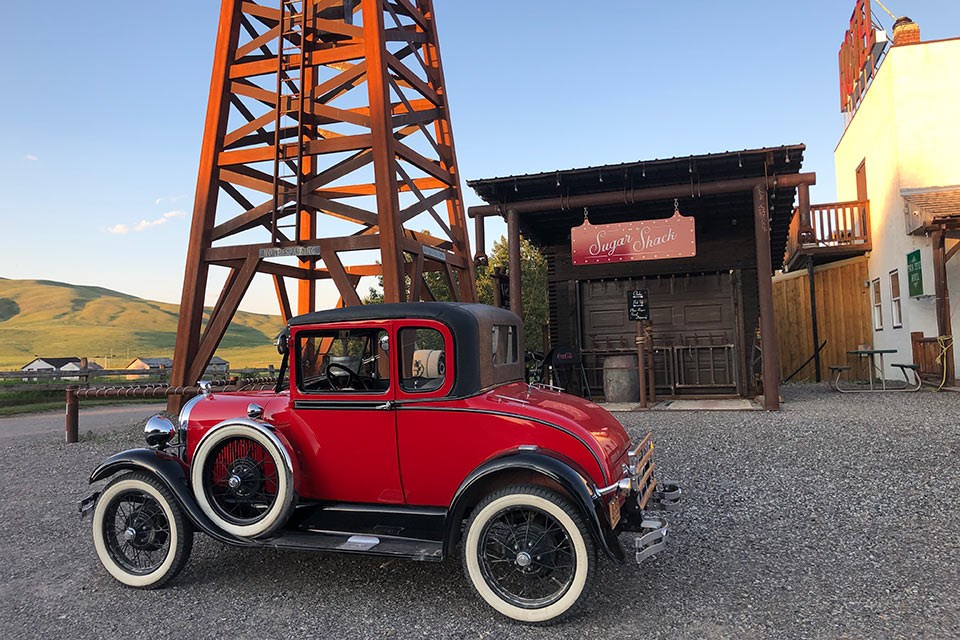 At The Sugar Shack, which is open from May to September, travellers and hikers can stop at the stand to enjoy Foothills Creamery ice cream or the signature saskatoon berry milkshake. The saskatoons come from Goss' own farm.
The location in Longview along the highway is ideal. Twin Cities Hotel staff are always happy to welcome the motorcycle communities, car clubs and tourists that make a point to stop by this landmark location.
Twin Cities plays host to a different sort of guest, that is, if you believe what Ghost Hunt Alberta has to say. They claim this is the most haunted hotel in the province! From an employee who simply never stopped working after he passed on to an old cowboy that still loves a pint at the bar, from a couple whose behind-closed-doors argument can still be heard upstairs to a young Indigenous woman that only appears to other women, guests of Twin Cities have seen and heard it all. Ghost Hunt Alberta wants to know if you have any stories to share, or if you would like to book your own investigation at the hotel.
Goss concludes, "On behalf of the team, I say a big thank you to our customers. We wouldn't be here without them. Personally, I say a big thank you to the team and our chefs."
Twin Cities Hotel is a unique location with a farm-to-table menu, historic hotel rooms, a great saloon and the spirit of the old wild west. Learn more online, on Facebook and on Instagram.