Look no further than Countryside Windows, a reputable window and door installation company serving rural and suburban areas around Calgary. With over 30 years of experience, owner Richard Ronaghan and his dedicated team are committed to providing personalized service and top-quality products that enhance the value and comfort of your home.
What sets Countryside Windows apart from the competition is their unwavering dedication to customer satisfaction and exceptional craftsmanship. Unlike many contractors who subcontract installations, Richard personally handles all installations. This ensures that you know who will be working on your home and guarantees consistent quality and attention to detail.
Countryside Windows offers a wide range of options including vinyl windows, casement and awning, bay and bow, double-hung and sliding, basement and egress, and custom colours. Each window is carefully selected for its superior quality and energy efficiency. The windows are locally sourced from trusted craftsmen and are Energy Star rated, providing optimal insulation and reducing energy costs.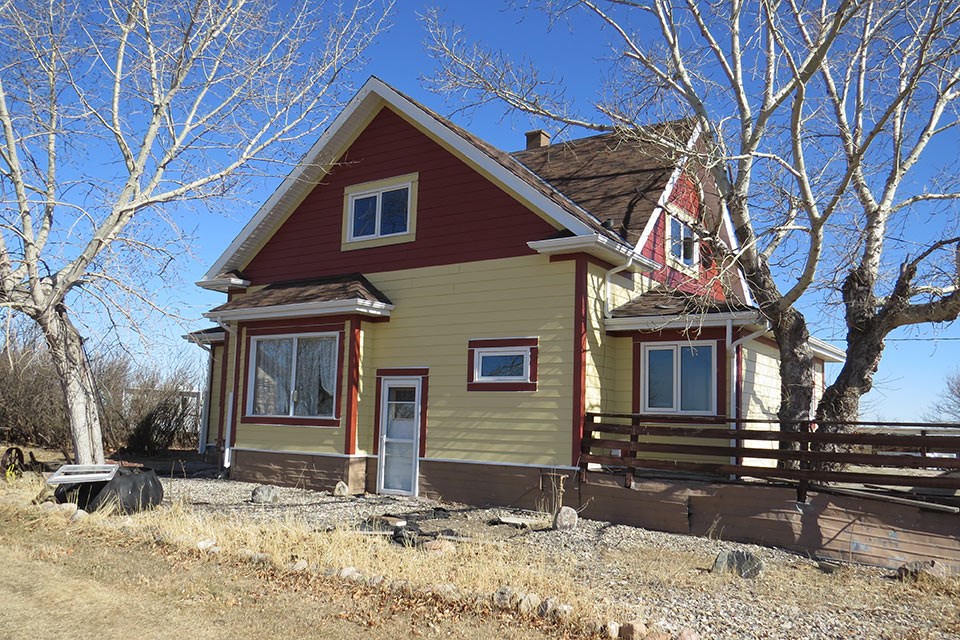 Richard wants homeowners to know the difference triple glazed windows can make for your home's comfort and energy management. Triple glazed energy star windows are a game-changer when it comes to home insulation and energy efficiency. These windows offer significant benefits, including:
Enhanced Energy Efficiency: Triple glazed windows consist of three layers of glass with two insulating spaces. This design significantly minimizes heat transfer, making them highly energy efficient. The additional glazing and insulating layers provide superior thermal performance, reducing heat loss during winter and heat gain during summer. As a result, homeowners can enjoy a more comfortable indoor environment year-round while reducing their reliance on heating and cooling systems.
Improved Sound Insulation: The multiple layers of glass in triple glazed windows not only provide excellent insulation against temperature fluctuations but also offer superior sound insulation. They effectively block external noise, creating a quieter and more peaceful living environment. This is especially beneficial for homes located in busy or noisy areas, allowing occupants to enjoy a serene indoor setting.
Condensation Reduction: Triple glazed windows are designed to minimize condensation buildup on the interior glass surface. The combination of multiple glass layers and insulated spaces helps maintain a consistent temperature on the glass surface, preventing condensation from forming. This is particularly important in colder climates where condensation can lead to moisture-related issues such as mold growth and damage to window frames.
Increased Home Value: Installing triple glazed Energy Star windows can significantly increase the value of your home. Potential buyers are increasingly looking for energy-efficient features when purchasing a property. By upgrading to triple glazed windows, you're not only improving the comfort and energy efficiency of your home but also enhancing its market appeal and potential resale value.
Environmental Benefits: Triple glazed Energy Star windows are designed to meet strict energy efficiency criteria set by government programs such as Energy Star. By reducing energy consumption, these windows help lower greenhouse gas emissions associated with heating and cooling.
In addition to specializing in windows, Richard and his team offer door installations (exterior, front, patio, sliding, French, storm, and screen) along with siding, roofing, decks, and (during the winter) interior renovations. This ensures locals have the opportunity to get complete renovations, inside and out, for their home from one trusted, experienced, highly reputable company.
Richard's philosophy of treating every customer like a neighbour shines through in the way Countryside Windows operates. Rather than pressuring customers into purchasing products they don't need, Richard and his team act as problem solvers, offering expert suggestions based on their wealth of experience. They understand that each home has unique needs and aim to find the best solutions for every client.
Aside from offering exceptional products and services, Countryside Windows takes pride in supporting local causes. They contribute to organizations and non-profits, demonstrating their commitment to giving back to the community that has supported them over the years.
Countryside Windows boasts a strong reputation in the industry, with numerous positive reviews on Google highlighting their professionalism and high-quality work. Customers appreciate the personalized service, local craftsmanship, and the difference Countryside Windows' products have made in their homes.
If you're looking to upgrade your windows and transform your country living experience, it's time to contact Countryside Windows. Whether you're dealing with condensation issues, hardware problems, or simply want to enhance the overall comfort of your home, Richard and his team are here to help. Visit their website to learn more, and check out their gallery to see their expertise. Check out our Instagram for updates on local jobs in progress.