The Noble Teahouse is a well-loved destination, known for its exquisite culinary experiences and welcoming ambiance. But what truly sets it apart is its mission: it serves as a support for women who are engaged in or completed the Narrow Road Home recovery program. Here, these women employ their talents and creativity, serving not just food and tea, but also stories of resilience and triumph.
Every woman at Narrow Road Home has her own unique tale of struggle. Each one has faced circumstances that seemed insurmountable. It takes immense courage to reach out for help when you've hit rock bottom, but these brave women have done just that. At The Noble Teahouse, these courageous women are given a chance to transform their lives. This is not just about survival, but about thriving. They start to rebuild their lives, heal their wounds, and rediscover hope. As they do so, they impact their families, their communities, and future generations in profound ways.
Owner/operator Joelene Smart says, "The transformative journey of a woman can have a profound impact not only on her own life but also on her family, community, and the generations to come. The establishment of The Noble Teahouse stands as a testament to the unwavering dedication of its founders, with the sole purpose of sponsoring and supporting the Narrow Road Home recovery programs. This endeavor was brought to life by the immense generosity of C-West Custom Fixtures and their suppliers, who contributed selflessly to this labour of love."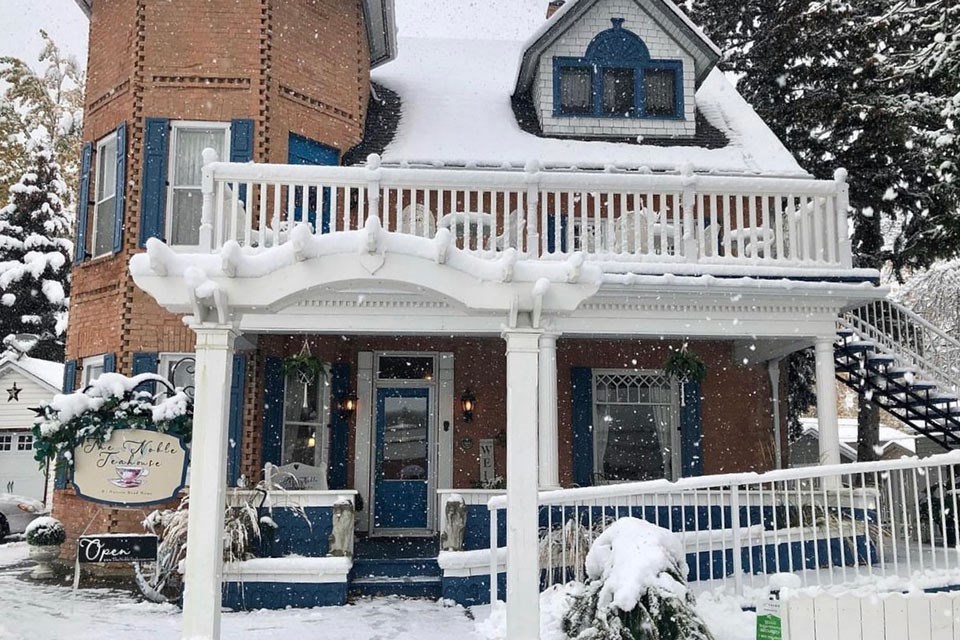 Every individual possesses a unique tale of struggle. Some hardships have the power to alter the course of one's life, and the women at Narrow Road Home find themselves grappling with seemingly insurmountable circumstances. The devastation they have endured manifests in various forms, including severe depression, physical and mental abuse, eating disorders, and substance abuse. Their struggles often lead to substance dependency, and it requires immense courage to reach out for assistance when one feels completely depleted. All women should have unrestricted access to recovery programs, based solely on their determination to change and not be hindered by their financial means. The ultimate goal of The Nobel Teahouse is to witness women not just survive – but thrive.
There is nothing more inspiring than witnessing the transformation of women who once felt utterly lost and devoid of hope as they step into the embrace of Narrow Road Home, embarking on a journey of healing and rebuilding their lives. Through this process of self-restoration, families are reunited, marriages find solace, and women regain their ability to nurture and care for their children. These courageous women deserve unwavering support.
Every meal enjoyed at The Noble Teahouse contributes to the funding of the Narrow Road Home recovery programs, making each customer a part of these women's journey towards healing and transformation. Enjoyment of The Noble Teahouse's delicious treats is by reservation only.
The Noble Teahouse understands the importance of traditions and the joy that comes from sharing special moments with loved ones. Whether it's a milestone celebration, a regular gathering, or a simple night out, this restaurant can be the place where these moments are cherished and celebrated. The team takes pride in being a part of our customers' traditions and strives to exceed their expectations.
By supporting women in recovery and creating unforgettable experiences, The Noble Teahouse aims to make a positive impact in our community. You are invited to join the journey, not only by enjoying delicious food and warm hospitality but also by embracing the cause and becoming champions for empowering women on their path to recovery.